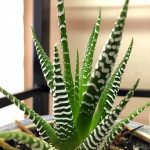 What are Air Pots and their modern-day uses?
Air pots are a root pruning pot which results in a healthier rooted and thus causes a much larger growing plant due to the fact that all plants mirrors the growth above ground to growth below ground and offers a budget-priced growth environment for excellent growth and healthy plants.
In horticultural terms it is known as a commercial branded specialized plant container that is always cylindrical in shape and black but in different sizes and acts as a root pruning pot and is made of rigid but safe plastic.
With the concept of air pruning in mind, these Air Pots are designed with small holes in the side of the container in the form of cones and not just at the bottom of the pot which in turn encourages a faster growth as it exposes more of the root itself to air.
These types of containers have become very popular amongst the urbanites who are becoming more and more conscious about food growth problems are turning to growing their own in the tight confines of their urban living quarters.
This sudden and demanding market has led to the development of many of these types of Air Pots and other similar types and designs like the fabric pot and heavy-duty buckets.
Just like the fabric pot the patented design allows for non-spiral root growth making the plant non-potted container bound.
With a 360-degree air-pruning design, the open cone design on the wall of the pot and the raised base with grid the roots will thrive on all the added richly oxygenated air flowing through the root area. The plant is triggered to manufacture more roots that has much more than normal, what is called white-tipped roots, which is oxygen hungry which promotes faster and healthier growth due to the open cones drawing in more natural oxygen that dehydrates and air-prunes the roots and a natural and fast-growing cycle.
All modern or traditional growing mediums such as potting soils, coco coir, Rockwool, and even clay pebbles, can be used in this new form of potting.
The following advantages are applicable with the use of Air Pots:
IMPROVED AND WELL DEVELOPED ROOTS
IMPROVED AND FREE FLOW OXYGENATION
AN INCREASE AND IMPROVED NUTRIENT UPTAKE
EASY TO CLEAN
TOTALLY REUSABLE
FAST DRAINING
The only disadvantage is it has to be constantly monitored depending on what irrigation technique is needed for your specific plant or growth project.