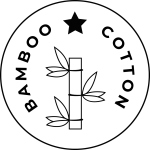 Summer is in full swing, and with it comes the need for comfortable underwear. If you're in the market for new underwear, you may want to consider investing in men's bamboo underwear. Bamboo underwear has been gaining traction in recent years due to its exceptional comfort and softness.
Bamboo fabric is similar to cotton in terms of its softness and breathability, but it has a few advantages. It's hypoallergenic and antibacterial, so it can prevent skin irritation and odor. It's also more sustainable than cotton because it requires less water to grow and doesn't require pesticides.
Perhaps the biggest benefit of bamboo underwear is how incredibly soft it is to the touch. The fibers are smoother than cotton and don't have any sharp spurs that can irritate the skin. This means that men's bamboo underwear is perfect for those with sensitive skin, as it can reduce chafing and rubbing.
Another great feature of bamboo underwear is that it's moisture-wicking. This means that it can absorb moisture and wick it away from the skin, keeping you cool and dry all day. This is especially important during the summer months when temperatures climb and sweat can become a problem.
Mens bamboo underwear is available in several styles, including boxers, briefs, and boxer briefs. They range from classic to trendy, and they're as comfortable as they come. Bamboo boxer briefs are becoming increasingly popular because they offer the best of both worlds – the support of briefs and the coverage of boxers.
When it comes to color choices, you won't be disappointed. Bamboo fabric dyes easily, which means that men's bamboo underwear comes in a wide variety of colors. Whether you prefer bold colors or more subdued shades, you'll find a pair of bamboo underwear that suits your taste.
But if you're a bit hesitant to try bamboo underwear, keep in mind that the durability of the fabric is impressive. Bamboo fabric is strong and can withstand repeated washings without losing its shape or texture.
Of course, there are a few drawbacks to bamboo underwear. It tends to be more expensive than traditional cotton underwear, so it's not a great option if you're on a tight budget. Additionally, some men may prefer a more structured fit, and bamboo underwear does not provide that. They can also be prone to shrinkage if not cared for correctly.
But the benefits of bamboo underwear more than make up for any drawbacks. It's soft, breathable, moisture-wicking, and eco-friendly. And once you try it, you may never want to go back to traditional cotton underwear.
Men's bamboo underwear is the perfect choice for guys who want to stay comfortable and eco-friendly. Bamboo fabric is incredibly soft and gentle, making it ideal for those with sensitive skin. Plus, bamboo underwear is moisture-wicking, which means you'll stay cool and dry all day long. So if you're in the market for new underwear, give men's bamboo underwear a try – you won't be disappointed!
If you're looking for comfortable underwear that's gentle on your skin, you can't go wrong with men's bamboo underwear. The fabric is soft to the touch and offers excellent moisture-wicking properties. Plus, bamboo fabric is eco-friendly and sustainable, making it a great choice for those who want to reduce their environmental impact. Give bamboo underwear a try – your skin and the planet will thank you.