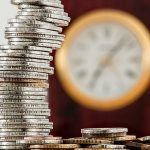 Properties in the UK come at a premium, which means that most people need a mortgage to acquire these properties. Fortunately, there are hundreds of reputable lenders offering affordable mortgages to British citizens. What is usually required when applying for a mortgage is a decent credit rating, proof of income and legal residency. The applicant must be a legal UK resident or citizen. This creates a problem for Brits who live and work overseas. Proving their income and credit score is difficult, so it's not easy for them to get a mortgage. Fortunately, there are some lenders offering mortgages for expats in the UK.
Requirements
Basically, you have to be a British citizen who lives and works in a country that is approved by lenders. In addition to that, the applicant must have a minimum annual income of around £40,000. This can be from pension payments or earned income. In many cases, the minimum income requirement is higher if the income is earned in local currency. The vast majority of mortgage lenders normally approve applications for buy-to-rent properties, so the property needs to have a considerable income potential. The property must also be in great condition and must be inspected to ascertain its structural integrity as well as safety.
There is a huge demand for buy-to-rent properties in the UK from expats residing all over the world. This can be attributed to the higher-than-average growth of the UK property market. This means that investors get a higher return on their investment than they would get from other markets. In addition to earning rental income, which can help them service their mortgage, buying property in the UK will also increase the real estate portfolio of the investor. The UK housing market is growing by double digits, which means that the investment will increase at the same rate over the next couple of years.
Finding the Right Financier
There are many lenders offering expat mortgages, but they are obviously not all the same. The best financiers are those with branches in all the major markets around the world. This is important because payment will be made easier as the bank can hold local currency and convert it where necessary. This means that property owners will get a better value for money due to friendly exchange rates. The right financier should also have a lot of experience financing properties for expats. You do not want to work with a lender with little or no experience financing property purchases for expats since they do not understand the challenges and their products may not be suited for expatriates.