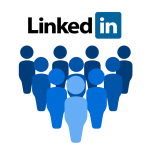 LinkedIn is the biggest social networking platform for people who mean "business". The site is an online directory of sorts of organizations and professional individuals, and helps professionals connect with each other without leaving their offices. Different people use LinkedIn differently. For instance, individuals use the platform for connecting, professional networking, and job searching. Companies use the site to recruit and share company details with potential employees. If you are new to the site and don't know how to use it to build your profile on the platform, the following tips shall help you learn how to use LinkedIn.
Getting Started
Learn how to use LinkedIn is quite straightforward. Sign up with the site and create your profile. The site provides two primary membership tiers: basic and premium. The 'basic' account comes with features such as profile creation, messaging, job posting methods, etc. The 'premium' account adds on to these base features with additional resources and features to help expand your presence online and extract more from the service. The 'premium' tier comprises four subcategories: Sales Navigator, Premium Career, Premium Business, and Recruiter Lite.
Select a Professional Picture
A good picture on LinkedIn helps make a solid first impression on people who see your profile. The shot should be professional and not casual. You need not necessarily spend a lot of money to get the right picture. But care must be taken when selecting picture background, your clothes, photo lighting, etc.
Write a Solid Profile Summary
Your profile summary helps you put the best version of you out there. Along with your profile picture, the summary helps create a good impression on visitors. A good profile summary comes in particularly handy if you are looking for fresh job opportunities. There is a 2,000-character restriction for this section. Therefore, use fewer words to say more. If you are not good at writing, you may ask someone else to do it for you. LinkedIn recommends creating three to five small paragraphs and leaving good amount of white space so that readers' eyes do not glaze over upon landing on your page. The site also suggests using tight, short sentences, refraining from jargon usage, using keywords, and writing in first-person voice.
Tweak Your Profile
Besides the summary, your profile on LinkedIn could comprise details on your education, work experience, endorsements, skills, and people's recommendations. The information should have searchable keywords so that finding your profile on LinkedIn becomes easier. Your profile would benefit if you incorporate relevant keywords that hiring managers and search engines look for. Including such buzzwords in your interests, summary, skills, and past job titles would help your LinkedIn profile stand out.