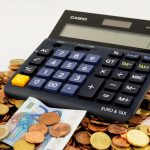 The amount of financial news on the internet is mind-blowing. From CNBC and Investopedia to Reuters and Bloomberg, getting informed with matters finance is only a few clicks away. The flipside to this, however, is confusion. The information is just too much to handle. If you don't know how to sift through it, you can get lost in the pool.
Thankfully, we are here to help you know the rules of the game. We have 5 top tips to help you as an investor, understand how pros turn finance news into powerful business growth strategies.
1. Focus on the facts and figures
Before you make sense of the endless text on the finance website, look at the data therein. This is where the juice is at. Go through the tables, charts, and numbers for clear economic data and corporate results. Obviously, you want to prove the authenticity of the statistics, so go ahead and check the primary sources of the data as much as you can.
2. Avoid political bias
It is human nature to feel inclined to a specific political agenda found on finance news online. However, you have to stay neutral if you want to acquire something productive from it. Block out commentaries focusing on politics rather than business and fiancé.
3. Be open-minded
A good investor knows that financial news contains both actionable and impractical information. As you read through, you will discover that a very small percentage does anything to change the actual financial status of your business. What investors do is use the trade news, market trends, economic reports, and analyst upgrades to get the bigger picture of how the corporate world looks like. Adopt this style too!
4. Mix things up
Don't just concentrate on authority sites alone. Try other amateur blogs and sites to get a good feel of the corporate world. Not only will you have varied information to work with but you will have more accurate stats.
5. Develop your personal beliefs
Don't just go in there with an empty brain. The finance news online will fill it with contradicting information that will do more harm than good. Develop your own principles and beliefs before you read anything. You should also be critical of any information that you get and strive to verify anything that doesn't make sense to you. Make your decisions based on them.
Finance and business news can help you tremendously but it can also be a source of trouble. Put these tricks into action before you read the next news article and see the remarkable shift your mind and money will experience.