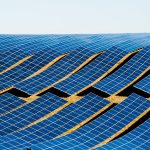 A flexible solar panel is a great option for those who want to generate and store energy for personal consumption. This type of solar panel can be placed in a home and used when you need electricity, or you can store it indoors and use it when you don't need it. In many cases, these panels can even be rolled up for storage.
Cost
When choosing flexible solar panels, it is important to understand the difference between monocrystalline and polycrystalline cells. Monocrystalline cells are made of one solid silicon crystal and allow for greater electron flow. This allows for smaller, high-efficiency panels. Polycrystalline cells, on the other hand, are composed of many individual shards of silicon, and they are less efficient and less durable. Mono and polycrystalline cells are available in varying thicknesses. Thin-film cells can be up to 300 times thinner than rigid cells, and they can perform better in low light. However, they are less efficient than rigid solar panels.
The price of flexible solar panels will vary depending on the quality and durability of the panels. Some will cost less than $150 for a single 100-watt unit, while others may cost as much as $1,000 for multiple panels. They can be an excellent choice for many applications, and there are several options available for all budgets.
Durability

Durability is one of the most important characteristics of flexible solar panels. They should be able to stand up to weather conditions and not be damaged by objects. The panels should also be flexible and easy to install. Many flexible panels are also designed to function with very little light. This ensures that they will still function in cloudy or shaded environments.
Space constraints
When considering solar panels for your rooftop, flexible solar panels are a great choice. These panels are much easier to install than standard ones. You don't need to deal with the hassle of installing mounting brackets and other hardware. Plus, they're easy to move around. This means you can extend your rooftop solar array to fit smaller spaces or add more as your electricity needs increase.
Flexible solar panels are typically made of CIGS, Cd-Te, or silicon. They're flexible and can be attached to backpacks or tents. Their portability is a big draw, but they're also a bit heavier than glassed panels. But as they become more powerful, they are also being used in sleek rooftop systems.