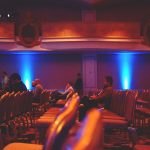 Advantages of attending a Social Media Conference:
MEET THE PEOPLE BEHIND THE INSPIRATION OF THE SOCIAL MEDIA YOU USE EVERYDAY IN YOUR BUSINESS:
By attending this conference, you get to meet the people behind creating the social media tools and apps you use daily in your business.
It creates a scene of openness that makes it easier to communicate on a level where you can discuss the reasoning behind the tool or app which will give you an easier understanding of the usage of that app or tool and lead to you being able to use it to its full potential as far as your business is concerned.
MEET LIKE-MINDED PASSIONATE PEOPLE:
With passion and innovation at the top of the list when this type of conference is set-up, those who present and attend are the most passionate in their ideas and products and can only lead to like-minded passionate people connecting and sharing ideas that will flow like a broken faucet.
IDEA SHARING IN A SOCIAL MANNER:
As the idea behind social media was created for open sharing on a social level, so is this conference.
Created for basic idea and product sharing in a manner typical of the sharing on social platforms and media many like-minded people can get together and share that special idea with a passion that can only come from being in a very social arena and or manner.
With the down to earth and casual manner in which these conferences are run and presented, ideas not only flows but so do the birth of ideas and networking of those ideas.
CONNECTING TO A NETWORK OF PEOPLE THAT LASTS A LIFETIME:
With connections and networking made between the like-minded passionate people who attend these conferences, it leads to a relationship that crosses all boundaries and lasts a lifetime, or at least until the next conference where networking gets refreshed.
As per any type of conference, most ideas or lectures only lasts as far as the exit door but with the type of presentations and networking done at a Social Media Conference
the network and relationship building lasts as long as you decide to keep that network running which in turn keeps all lessons learned and idea-sharing lasting that long as well.
Unlike most other strictly business-minded created conferences these conferences with its social networking mannerism and idea-sharing that "happy hour" moments with its liquid courage spontaneity ideas flourish and burst into the open making long-lasting impressions and relationships a cornerstone for this type of conferencing.