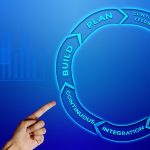 Social media is the current thing on the various companies; organizations have opted to use this platform for multiple purposes; while others find it the easiest way to reach their customer and promote their products, others want to destroy what others create. Therefore you need to have your platform well protected with the right social media management software. Some companies find social media the core part of their business success; others do not get this. Therefore, you need to understand various benefits that come with proper management of your social media platforms. The following are some of them:

It is time-efficient

With busy organizations, multiple things happen, making it hard for one to post what they are supposed to post on that specific day. However, it is among the essential things in a business organization; with social media software for management, you can always remain relaxed as you will have peace knowing that there are posts that will be made at a particular time and day. Therefore you won't find it hard to concentrate and focus much of your time on other things. No time is wasted on doing the unnecessary; updates will be automatically done asset.

Allows ease to plan ahead

An organization will quickly plan ahead of the new content or products that should be posted over time. All your social media platforms will be kept consistent and maybe equipped with themes depending on the day of the week. Moreover, when you plan ahead of the organizational objectives, it becomes easy for your customers and other promoters to interact with your brand and make the necessary changes if any arises.

Analyzes your social media platforms

Most of the software used is equipped with analytical components; this feature is crucial to your organizational development. They will analyze the time when most of your audience is active and what they majorly focus on when on your social media platforms. This makes it easy for you to make changes necessary to suit most of their needs and satisfy their expectations. You will also find ideas on breaking down your audience demographic into various sections and delivering what they want most.
Conclusion
Businesses must adopt the use of social media management software to ensure more efficient and effective operation. You can benefit from more things and make successful in an organization that uses the current technology to make most of their projects a success and ensure that they save on money and time.