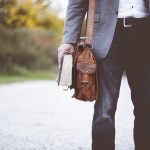 Vietnam Teaching Jobs offer lucrative opportunities to teachers as the region has a focus to build better teaching facilities, foster a learning environment, and enhance the skills of students in various disciplines. The emphasis on education means that teaching is one of the most rewarding careers in Vietnam and offer job security and good salary packages.
When we look at overseas teachers who move to Vietnam to teach students English, Science and different disciplines of Mathematics, they not only get higher salaries, but many have permanently moved to Vietnam, that shows the opportunities the country has for teachers. Another benefit for foreign teachers is that Vietnam has a low cost of living and teachers coming abroad can make more savings than they could manage in their countries.
Vietnam Teaching Jobs requirements are not stringent. If you hold graduation and a degree in your major or can get certifications such as Professional TEFL certificate for English language teaching, you can easily apply for the job and get an instant interview.
Those people who prefer to live in beautiful locations will love to move to Vietnam and teach in schools, colleges, and universities. Vietnam is fascinating, with many regions to travel and breathtaking scenes, so if you want to seek a profession in this nation, you will be at a country that will offer you a pleasant atmosphere to enjoy. As opposed to other parts of the world, Vietnam remains a developing economy with new developments and progress, shaping the future of the country to be prosperous and especially lucrative for new people settling in the country.
The cost of living in Vietnam is low, so if you apply for an English teacher and get selected you will make a decent salary comparable to international standards, where you will have more savings and in a short time you can make a modest fortune, by teaching English in some of the best institutes in Vietnam.
Schools in Vietnam propose about 20 to 30 hours of the job per week, providing for loads of time to explore and travel the beautiful country. Holding a four-year degree will qualify you to apply for the work visa in Vietnam and apply for all teaching jobs and the major disciplines that are in the teaching circular of Vietnam educational institutions. Whether you are a qualified teacher holding years of experience in the teaching profession if you are someone who is starting his career in Vietnam you will have ample opportunities to apply for teaching jobs in Vietnam and the chance to settle in the country.