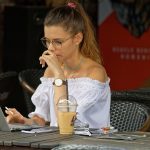 Career progression is a journey that, at times, can be fraught with challenges. In this fast-paced, ever-changing corporate world, it is crucial to make the most of the opportunities that come our way. However, with so much competition out there, how do we make ourselves stand out? The answer is simple: with the help of career development software.
Career development software is a tool that helps individuals take charge of their career progression by enabling them to set goals, explore career paths, assess their personal strengths, and identify skill gaps that need to be addressed. It is an innovative solution to keep pace with the evolving job market and to find careers that match personal interests.
The software can be used in various ways, depending on the requirements of the individual. For instance, some may use it to create a career advancement plan by setting specific goals that align with their career aspirations. Furthermore, others may use it as a resource hub to explore various career options and skill requirements needed to pursue them. Whatever the reason, career development software can help professionals increase their chances of success in their respective fields.
One of the main benefits of career development software is its flexibility. It can be accessed from anywhere, and at any time, which makes it a convenient tool for busy professionals. Furthermore, since it is customizable, users can easily tailor it to fit their unique needs.
Another significant advantage of career development software is that it helps individuals identify skill gaps. It does this by analyzing the individual's current job skills and comparing them to those required for their desired job roles. Consequently, they can identify areas where they need to improve their skills so they can grow more confident and capable in their career. This ensures career growth and progress, making them more valuable to their employers.
Career progression software also assists individuals in tracking their progress. With regular self-assessments and progress tracking, users can continually improve their skills and get closer to their career goals. They can track their performance and stay on track with their development plans, increasing their chances of success in their chosen field.
Achieving career advancement and growth is crucial to the success of a professional in today's corporate world. Career development software is an innovative solution that can help individuals take charge of their career progression by enabling them to set goals, explore various career paths, identify skill gaps, track progress, and much more. This tool is a necessary addition to any professional's toolkit to make their career aspirations a reality.