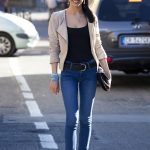 Do you ever wonder who to trust when it comes to health advice? There are so many sources of information, and it can be hard to know who to believe. Luckily, health influencers can help guide you in the right direction. Health influencers are people who have a large following on social media or elsewhere online and who use their platforms to share healthy tips and advice. They can be an excellent resource for finding trustworthy information about health-related things. This article will discuss what health influencers are, why they are important, and how you can find the right one for you.
What They Are

Health influencers are people who use their online platforms to preach the importance of living a healthy lifestyle. They often post about physical fitness, nutrition, mental health, and more. They can provide valuable information on topics such as how to eat well when to exercise, and what supplements may be beneficial. They might also discuss topics like sleep hygiene and self-care rituals. Additionally, they can offer guidance on broader health topics, such as preventing chronic diseases or managing specific conditions.
Why They Are Important

Health influencers can help make healthy living more accessible for everyone. Their advice is often tailored towards different demographics and lifestyles, making it easier for people from all walks of life to incorporate healthier habits into their day-to-day lives. They can also provide an important source of motivation and accountability. Many health influencers post regular updates about their own lifestyle habits, which can inspire others to do the same. Additionally, many offer online programs with personalized feedback and support from a coach or mentor who helps keep them on track. Finally, health influencers can help raise awareness about important issues related to health and wellness. They can promote meaningful conversations about mental health, nutrition education, environmental sustainability, and public policy reform through their platforms. By making these topics more visible in everyday life, they may be able to bring about positive changes in how we approach our collective health and well-being.
Finding The Right One

When looking for a health influencer to follow, evaluating their credibility is essential. Look for someone with credentials and expertise in the area they are talking about, such as a nutritionist or dietitian. Also, look for someone who is open and transparent about how they make money from their influence. It can also be helpful to find out what other people think of the influencer. Read reviews from past clients or audience members, or visit social media groups dedicated to discussing various health experts and topics. Once you narrow down your choices, take some time to get to know each one better through their online content, interviews, webinars, books, etc. This will give you an idea of what kind of person they are and how they think. After you feel comfortable with your choice, reach out to the influencer of your choice and find out if they can help you achieve your health goals.
It is important to remember that working with an influencer doesn't guarantee success. It takes time and effort to make it work like any other collaboration. Make sure you are both on the same page when it comes to expectations, timelines, and deliverables.