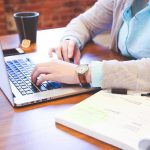 There are many reasons to choose custom web development over pre-made solutions. When you work with a web development company, you can ensure that the result will be tailored specifically to your needs and requirements. Additionally, you will have a team of experts working on your project, ensuring it is completed on time and within budget.
Pre-made solutions often don't offer the flexibility or features you need, and they can be difficult to customize. With a custom web development solution, you can get exactly what you want without compromising. Additionally, since a web development company will have extensive experience in this field, they will be able to help you with every step of the process, from planning to implementation.
If you're looking for a reliable, functional, and fully customized website, custom web development is the solution. Contact a web development company today to get started!
Types of Custom Web Development
There are many different types of custom web development, each with its advantages and disadvantages. The most common types of custom web development include:
Custom Website Design – This is the most common type of custom web development, and it involves creating a completely new website from scratch. This can be a great option if you want a completely unique website that stands out from the competition.
Custom CMS Development – A Content Management System (CMS) allows you to manage the content on your website yourself without needing any coding experience. A custom CMS can be developed to match your specific requirements, making it perfect for businesses or organizations that need total control over their website content.
Custom eCommerce Development – If you need a custom eCommerce solution, a web development company can create a unique shopping cart and checkout system. This will allow you to sell your products online without relying on any pre-made solutions.
Custom Web Applications – A custom web application is a bespoke software solution designed specifically for your business. This can be used for CRM, accounting, or inventory management.
Custom Website Development – Finally, custom website development is simply developing a new website, using pre-made templates and frameworks as a starting point. This option is perfect for businesses that want a functional website but don't have the time or resources to create one from scratch.
Cost of Custom Web Development

The cost of custom web development will vary depending on the type of project involved, the size and complexity of the project, and the company you work with. However, as a general rule, custom web development projects tend to be more expensive than pre-made solutions.