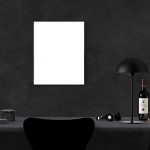 Do you have precious photos, artwork or memorabilia lying around that deserve to be displayed? Perhaps you recently completed a DIY project and are looking for the best way to showcase your work. One effective solution is to buy framing supplies and create a unique and personalized display for all to admire.
Framing supplies come in a variety of options to suit your individual needs. You can choose from an endless array of frames, mat boards, and glass coverings to create the perfect display. Additionally, you can select from different colors and styles to complement your décor.
When it comes to buying framing supplies, the first step is to determine what items you want to frame. This will help you decide on the appropriate size and style of frame. If you have a larger item, such as a poster or canvas, a thicker frame will provide more support. For smaller items, a thinner frame will suffice.
Next, consider the mat board. Mat boards come in many colors and can add depth and texture to your display. If you are showcasing a photograph, a mat board can also act as a border between the image and the frame. Glass coverings also come in different varieties, including regular, anti-glare, and UV-protective.
When you buy framing supplies, keep in mind your budget. There are many affordable options available that will still achieve a professional and polished look. You can find frames made of wood, metal or plastic at a range of price points. Opting for standard sizes can also save you money, as custom frames can be more expensive.
Another option to reduce cost is to purchase framing supplies in bulk. Many retailers offer discounts for buying more than one frame or mat board. This can be a great way to frame multiple items at a reasonable price.
If you are uncertain about the framing process, don't worry. Many stores that sell framing supplies also offer services to help you assemble your display. You can hire a professional framer to cut the mat board to the appropriate size, mount the item and add the finishing touches.
When it comes to storing your framed items, make sure to keep them in a dry and cool area. Avoid placing them in direct sunlight, as this can fade the colors over time. To keep your items clean, use a soft cloth to gently wipe the glass covering and frame.
Buying framing supplies is a fun and creative way to showcase your favorite items. Whether it is a family photo or a piece of memorabilia, a framed display can add a personal touch to any room. With the variety of options available, anyone can create a unique and affordable display.
Framing supplies offer a simple and cost-effective way to preserve and display cherished memories. By selecting the appropriate frame, mat board, and glass covering, you can create a personalized and polished display for all to see. Whether you are framing a DIY project or a family photo, the possibilities are endless. So go ahead, buy framing supplies and start showcasing your favorite memories today.