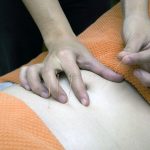 Acupuncture for neck pain is a treatment that has it's origins dating back a few hundred years. It was first discovered in China and later spread throughout the world. An acupuncturist will insert thin needles into certain points on your body with the aim of balancing your energy. As a result, the patient enjoys various health benefits as well as relaxation of the entire body.
Finding an acupuncturist won't be difficult. There are many clinics all around offering the service at competitive prices. However, finding a service you can trust can be somewhat confusing especially when doing it for the first time. In order to get it right and find a reliable acupuncture clinic, it would be wise to familiarize yourself with the industry. You'll need to ask some questions before booking a service in order to understand what to expect.
What is your training?
Education is important when it comes to acupuncture. Acupuncture is a delicate procedure that involves sticking needles to your body. When done wrong, the procedure will not only be fruitless but can also pose various health risks. Find out where an acupuncturist got their training and research more on the institution they got their education.
Are you licensed to perform acupuncture?
In addition to training, it is paramount that the service be licensed and insured. A licensed acupuncturist will have undergone proper training before being issued permit to operate in any state. If you are contacting an acupuncturist over the phone or internet, ask for their license number and check it against local licensing authorities to see whether it is up-to-date. Insurance cover also indicates that the practitioner cares about the well being of both the patients and staff.
What's your experience?
Experience is important when it comes to acupuncture. After all, no one wants to be treated by a novice in such a delicate procedure. An experienced acupuncturist will be more organized and skilled to perform the procedure in a way that helps with your personal needs.
Do you specialize in my condition?
Most people are referred to acupuncturists when other treatments have failed or are working too slowly. If you have a specific condition you are trying to treat with acupuncture, then it would be wise to find someone that has treated it in the past. For instance, acupuncture for neck pain works differently compared to back pain. The acupuncturist should know which nerves to target to ensure you get relief.
When you take enough time to research on available services, you'll be able to make an informed decision when choosing a practitioner. Also, read reviews on all candidates and see what other people feel about the service before making your final decision.