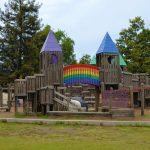 The Childcare property development process involves setting up childcare facilities and construction projects that cater to the requirements of children. The childcare property development contractors are certified technicians who excel in designing, building and starting childcare projects. Unlike conventional constructions, several parameters require more attention in childcare property developments. These include the structure of secure, and safe childcare facilities that adhere to all the provisions of childcare safety requirements. Unlike regular contractors, the childcare property builders need to clear specific certifications and undergo different construction training before they get the license of childcare building development and construction awarded by the building and developing authorities.
Since the childcare construction is for children, the structure is different from regular buildings. The builders give special attention to parameters such as the overlay of the building as most childcare facilities are kept open and comprise of large rooms and hall. Similarly, the flooring of the buildings is of a special material that is safe for the children to be on and perform different activities. Similarly, the construction works differently for different rooms because as opposed to a regular building, the children rooms differ whether it is the designing and development of the children eating, sleeping, and activities room
The childcare developer works closely with the childcare facility management to take their input both while implementing the designs and during the construction process. There are many essential elements in the construction such as landscape architects, the requirements of modern childcare facilities, and the need to implement all plans that lead to a child-friendly facility where children can come and go through their childcare routine with full safety and security.
To make sure that the construction remains under the provisions of child safe environment, the contractors work closely with the staff, architects, interior designers, and the management of childcare facilities. The contractors use the best in designing and implement all the modern practices to build a secure childcare project that is in line with the requirement of the child care management.
The entire development process needs technical skills with expertise in childcare constructions. The construction is a facility to educate children and to develop their physical and learning capabilities. So the structure is according to the child-specific safety and learning needs. While there are many local contractors available for these projects, most childcare facilities go through several proposals before they select the contractors for there property development.
Since property development for children facilities are different from normal construction therefore only the certified and experienced contractors work on such projects and developments.