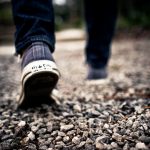 Bare ground is hardly suitable for walkways and driveways. A smooth and strong surface cover is necessary for these high performance applications. Gravel is often used for these purposes because of its low cost and decent performance. However, it tends to degrade quickly over time. Regular maintenance is required to eliminate the problem spots. Recent innovations such as gravel driveway stabilizer can also help prevent many of the issues associated with this material. Stabilizers are usually inserted during the initial installation to secure the material and reduce the need for maintenance in the future. Among the many benefits of this product are:
Impressive Stability
One of the biggest complaints about gravel is that the material is so loose that bits and pieces are routinely dislodged from the surface. Some areas are get compressed more than others. These lead to grooves, puddles, and other problems. Gravel driveway stabilizers hold down the material and makes sure that they stay in place. Distribution will remain even and ruts will be minimized. The surface will look better for longer which is every owner's dream scenario.
Reduced Ownership Cost
Although gravel is cheaper to install compared to concrete driveways, the cost of ownership is arguably higher since you will be doing maintenance work a lot more frequently. Using stabilizers will bump up the cost of installation by just a little bit while vastly reducing maintenance costs. In effect, the long-term ownership cost will be so much lower. You will still end up saving a great deal of money by opting for this approach and get the best of both worlds.
Enhanced Load Bearing Capacity
With the stabilizer underneath the surface, the load bearing capacity of the driveway is enhanced. You will no longer be wary about heavy vehicles passing through because they will not damage the installation. The material will stay put. No indentations will be visible despite repeated passes. You will not see any cracks or separation between different parts of the driveway.
Weed Reduction System
Stabilizers do not just take care of the rigidity. They also improve gravel's ability to deal with weed. We have all seen roads that have begun to crack because of the presence of weed that grew aggressively from underneath. That's why new systems contain geotextile backing that prevents weed from growing and breaking through. It's just one more way of ensuring the system's reliability.
Eco-friendly Solution
Weed may not be able to spring up but water can certainly drain down with ease in compliance with road standards. This is a great feature for areas that deal with a lot of rainfall. The ground will be able to absorb the water such that the surface will quickly dry up to prevent slippage.