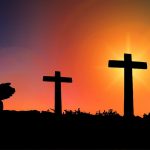 The Christian blogging community is a growing, ever-changing community of like-minded individuals passionate about using the internet as their platform to spread God's word.
Here are some of the best Christian Blog Sites around into a list that you can review and explore for yourself. If you've ever thought about joining the online Church, stop what you're doing and take a look at these awesome sites! Maybe one of them will catch your eye and make you smile. Perhaps one of them will inspire you to write something amazing. Whatever it is, this list is a great starting point.
Elevation Church has one of the best Christian Blog Sites, providing daily devotionals for their readers to connect with God through Jesus Christ by learning more about Him through biblical teachings consistently throughout the week.
Christianity Unclogged is a blog aimed at providing content that is relevant to your spiritual journey. The site has many different authors who write about issues relating to Christianity in an open, honest way.
The Christian Post is a Christ-centered news source with the goal of inspiring believers and guiding them throughout their journey in following God's word. They provide readers with daily news stories, reviews, opinion pieces, and commentary from around the world.
Bible Gateway is a place for you to discover and engage with scripture in new, exciting ways. Their website provides resources like online Bibles, Scripture reflections, devotionals, books, Bible study tools, and more! This site certainly puts God's word at the center of the conversation, and they make it easy to share your faith online through their awesome website.
Christian Apologetics and Research Ministry is an awesome Christian blog website that provides the scripture with a theistic approach, providing evidence for God's existence. They look at today's hot topics from a biblical perspective.
Christian Devotional Blogs are amazing blogs that include devotions, scripture memory plans, and devotionals for all readers to engage with stay refreshed in their walk with Jesus Christ.
Christian Family Blogs are abundant on the internet; sites like these provide daily stories of inspiration, reviews of different products, family activities, and more! These blogs help guide parents through parenthood. They help connect families with one another and keep readers updated on the latest products that can help benefit their families.
Christian Music Blogs are great resources for finding new worship music, updates from your favorite bands and musicians, reviews of different albums, interviews with artists, and more!