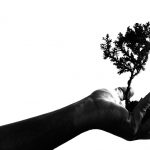 Plant a Tree App is a powerful tool that allows you to play your part in planting trees. What makes this application so useful is that it provides people a platform where they can actively contribute to planting trees. With the depletion of natural resources around as many of us feel it is our responsibility to support and protect the environment. However, not everyone has the resources or access to people or projects where they can contribute. Using apps like Plant a Tree gives people a powerful means to help where their support is necessary. The App is easy to install, simple to navigate, and planting a tree process takes a few minutes.
Using a Plant a Tree App

Some well-known campaigns allow a user to download their apps. Installing the App is simple, and when you run the program, you will see a simple set of instructions that are easy to follow. Not only does it allow people to plant a tree at a specific location, but these apps have loads of useful information on things to support the environment. Such apps help people handle their time on cell phones more constructively while planting actual trees around the globe.
Keep the Environment Green

Using the App, you, too, can play your role in keeping the environment green. If you contribute to planting a tree, the App will take you to locations where the plantation drive will need your support. You will require to make a small donation through the App, which in turn will allow the people behind the App to plant a tree. Not only will you get to plant a tree, but these apps will provide you with a unique identification of the tree you are sponsoring. You can keep track of the tree as it grows, and as long as the tree is there, you can feel happy to track and see the progress. The App allows you to keep the environment green and do so in an accessible way.
Making your Contribution Count with the Donations

With these Plant a Tree App and tools, anyone can plant bushes all over the world with only a few steps. This application comes from some of the top tree planters organizations so you can be reassured that all the contributions you make go on to the tree plantation drive. You can also read some online reviews about the best Plant tree applications.