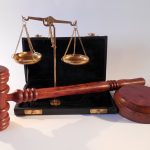 Insurance claim specialists are professionals who assess a client claim to check whether the application is under the ambit of the insurance policy and does the claim justify the settlement. These professionals are also known as claim examiners or investigators and play an essential role in establishing the authenticity of the insurance call and determine the amount that is the responsibility or liability of the insurance provider to adjust against the insurance request raised by the insured person.
If you are holding any insurance policy and have taken a loss or met an accident where you face personal or financial losses, you will have the option to seek reimbursement against the losses by raising the claim to the insurance provider. The insurance provider gives you coverage in agreement to the insurance policy you are holding, the specific provisions of the plan and the premium you are paying. However, it is under the right of the insurance company to investigate the claims and study the matter thoroughly to ascertain the extent of damage and the amount of settlement they have to make.
The insurance officers prime job is to make sure the matter goes into investigation and the officer also make sure that all documentation and filing is as per the legal and policy requirements. The scope of insurance claim specialists is not limited to a single case, and they cover a broad range of claims including complicated and unusual calls for the insurance claim. While the nature of the job includes desk work, but most of the investigation matters require the insurance specialists to work outside the office and study the quality of the claim.
The insurance claim specialist has expertise in different fields, and according to their skills, they are assigned a specific insurance portfolio in the insurance firms. These include desks to look for the auto insurance, property damage claim, and insurance specialist that see after the investigation matters in the life insurance claim.
The insurance specialist investigates the claim, look out for the findings and elements that support or deny the request, and then documents the results. These findings go to the other departments in the insurance firms and based on these findings, the applications go for approval or may go in the refusal process.
While the insurance claim specialist has the power to deny the claim, the insurance policyholder has the option to dispute the refusal and can take the matter further to litigation if the application is supporting the person and he is willing to face more investigation on the issue.