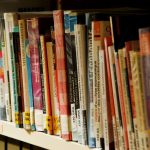 Office bookshelves do more than just hold books. They are versatile pieces of furniture that help us stay organized and add visual interest to our workspaces. A well-placed bookshelf can transform an uninspiring office into a warm and inviting space.
Functionality is key when it comes to office bookshelves. Without proper organization, the bookshelf can easily become cluttered, defeating its purpose. It is crucial to only display necessary items, such as books, folders, and decorative pieces, while keeping everything else hidden away in drawers or cabinets. This way, important items are easily accessible while maintaining a clean and professional appearance.
When choosing office bookshelves, it is important to consider both their function and aesthetics. Shelves made of sturdy materials, such as wood or metal, can withstand the weight of heavy books without bowing or collapsing. Open shelves allow for easy access, but closed cabinets provide a more polished and streamlined look.
Incorporating color can add personality to the workspace. A neutral color scheme can be livened up with pops of bright colors or muted pastels. For a cohesive look, the color of the bookshelf can be matched to the color of the surrounding furniture. If the workspace has a minimalist style, a monochromatic color scheme can create a sophisticated and elegant look.
Placement of the office bookshelves is also important. A bookshelf should be placed against a flat wall, with adequate clearance for opening doors and drawers. If space is limited, a corner bookshelf can be a smart choice. When placing a bookshelf, it is important to consider the position of windows and doors to ensure that they do not obstruct the view or interfere with the flow of traffic.
When organizing the contents of the bookshelf, there are a few tips to keep in mind. Books can be arranged in a number of ways, including alphabetically or based on height or genre. Grouping books by color can add a visual impact and create a cohesive look. Folders and binders can be placed in vertical holders to maximize space and keep them within reach. Decorative pieces, such as vases or figurines, should be placed sparingly to avoid clutter.
In addition to books, office bookshelves can also be used to display art and collectibles. Personal items not only add character to the workspace but also provide inspiration during the workday. Pictures, quotes, and inspirational pieces can be placed on the bookshelf to create a personalized and motivating environment.
Regular maintenance is important for keeping office bookshelves looking their best. A dust-free bookshelf not only looks more attractive but also helps to extend the life of books and decorative pieces. A gentle cloth or duster can be used to remove dust and debris. For stains or spills, a damp cloth and mild cleaning solution can be used. Harsh chemicals should be avoided to prevent damage to the bookshelf and its contents.
With careful consideration and proper maintenance, office bookshelves can be a functional and attractive addition to any workspace. They not only provide organization and storage but also add personality and character to an otherwise bland environment. By balancing functionality and aesthetics, the bookshelf can become a centerpiece of the workspace and a source of inspiration.