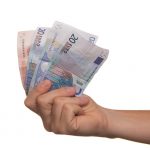 The pandemic has disrupted businesses all over the world. Some are able to adapt to the changes. Others will never come back. Workers that have lost their jobs may have a hard time getting back on their feet. Many are able to avail of government handouts but these are not always enough for families. Some may need additional cash through borrowing. Banks are still lending money but they tend to have higher standards for borrowers. Those who have bad credit or other issues are driven to easy online loans for relief.
Fast and Convenient Applications
These online lenders are highly focused on customer service. They make everything as easy as possible for the borrower including the application. Many of them are primarily web-based businesses that have personnel available to entertain questions and requests around the clock. They are extremely quick to respond. There are relatively few requirements for loans and they usually don't entail a background check. As such, they are able to provide approvals within minutes in many situations. This can give a massive relief for people who are struggling at the moment. However, this type of loan should only be used for emergencies.
Immediate Approvals and Transfer
Their websites are filled with all of the information required to apply for loans and receive the money. Every part of the transaction happens online. Once the requirements have been submitted, the company will review it and provide a response immediately. Lenders generally cater to applicants that are of legal age who are citizens or permanent residents. The borrowers must show proof of income as a guarantee that they can pay the money back. There is a high approval rate which can be given quickly. The transfer can be arranged right away as well. It is often transferred directly to the borrower's bank account.
Higher Interest Rates
Despite the convenience of borrowing through easy online loans, people should pause and think carefully before getting a loan. This is true for all types of loans. Borrowing means getting money today while shifting the burden to your future self. If you are confident that you will have the money to pay it back right away, then there should be no issues. If you are borrowing more than you can afford, then it could become a problem later on. Remember that these online loans tend to have higher interest rates. Keep the loans to a minimum and pay back what you owe on time to avoid issues.