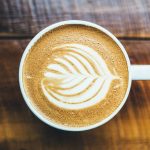 Coffee is one of the most consumed beverages around the world. Although research has shown that coffee may have various health benefits, including improving one's energy, help burn fat, improve physical performance, protecting the liver, and many others, the truth is that you may find it necessary to quit. For instance, if your doctor advises you to quit coffee because it seems to speed your health deterioration. In that case, you will have no other option apart from taking into account your doctor's advisory. The good thing is that there are several alternative drinks to coffee that you can try. Here are some of those alternatives.
Water
Sometimes people drink coffee because they have a bunch of work that they have to complete and, therefore, the need to stay awake. If your main reason for drinking coffee is to stay awake, you need to understand that drinking plenty of water can help you achieve this objective. A cup of warm water will ensure that your metabolism works well so that you can have the energy to keep going. Furthermore, water is good for staying awake and for giving you the good health that you need. Research has shown that drinking enough helps the kidney to function well in cleansing your blood.
Apple Cider Vinegar
Another product that can replace your coffee is apple cider vinegar. Although this drink is not common for many people, the truth is that it can help you overcome your situation of getting an alternative drink to coffee. The drink contains vitamins that play an important role in boosting the energy level in the body. Furthermore, apple cider vinegar is associated with boosting body immunity. Therefore, if your main objective for making coffee is to boost your body energy, then you need to understand that apple cider vinegar can serve you right.
Green Tea
Lastly, on this list is green tea. Green tea is essential because it does not add any harmful calories to your body. However, you need to make sure that you do not consume it beyond a doctor's recommendations. Although there are no serious side effects associated with this type of tear, it is always paramount to consider your doctor's advisory. Another reason you need to consider green tea is the assertion that it might improve your prowess between the sheets. However, that might need extra research is needed to verify these assertions.