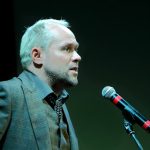 The teenage years are a time for self-discovery, for developing one's sense of identity and for making choices that will shape one's future. But this stage of life can also be overwhelming, full of uncertainties and anxieties. That is why it is important to have role models who can inspire and encourage young people to achieve their full potential, and one of the most powerful tools for this is motivational speaking to youth.
Motivational speaking to youth can provide a powerful antidote to negative self-talk and limiting beliefs. It helps young people to cultivate a growth mindset, one in which challenges are seen as opportunities for growth and learning, and setbacks are viewed as temporary obstacles that can be overcome. Listening to someone who has overcome adversity, achieved success against the odds, or simply has a positive outlook on life can be a game-changer for teenagers who may be struggling to find their place in the world.
A good motivational speaker connects with their audience on an emotional level, sharing stories and experiences that resonate with the struggles and aspirations of young people. They use language that is simple, clear and direct, avoiding jargon or convoluted syntax that can be confusing or alienating. By speaking in a language that young people can understand, they can help to break down the barriers of age, race, gender and culture that often separate us.
Motivational speaking to youth can cover a wide range of topics, from personal development to academic achievement, from mental health and well-being to career goals and entrepreneurship. What is important is that the speaker speaks truthfully from their own experience, and not simply recite platitudes or clichés. Young people can spot insincerity a mile off, and if they sense that the speaker is not being authentic, they are unlikely to be motivated by their words.
One of the keys to successful motivational speaking to youth is to make the content relevant to the audience. This means understanding the interests, concerns, and aspirations of the young people you are speaking to, and tailoring your message accordingly. For example, if you are speaking to a group of aspiring athletes, you might talk about the importance of perseverance, practice and mental toughness. If you are speaking to a group of inner-city students, you might focus on the transformative power of education and how it can unlock opportunities for a better future.
Another crucial element of motivational speaking to youth is to make the message actionable. That is, give the young people listening to you concrete steps they can take to put your advice into practice. This could mean setting specific goals, developing a structured study routine, or seeking out mentors who can provide guidance and support. By giving young people actionable steps, you empower them to take control of their own lives and to start making meaningful changes.
Finally, it is important to remember that motivational speaking to youth is not a one-time event, but an ongoing process. It is not enough to simply give a talk and then walk away. To make a real impact, speakers need to follow up with their audience, keep in touch, and provide ongoing support and encouragement. This can be done through follow-up emails, social media engagement or even in-person mentoring. Young people need to know that they have someone in their corner, cheering them on and helping them overcome obstacles as they pursue their dreams.
Motivational speaking to youth is an essential tool for empowering the next generation. When done right, it can be a transformative experience, providing young people with the motivation, inspiration, and actionable steps they need to achieve their full potential. It is the duty of every adult to support and mentor the young people in their lives, and motivational speaking is one powerful way to do that. So, let us all commit to being positive role models and helping the young people in our communities to unlock their true potential.