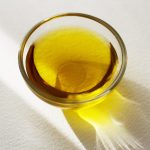 Black seed oil properties have been used for thousands of years in traditional medicine to treat an array of ailments. Also known as nigella sativa oil, it comes from the seeds of the Nigella sativa plant which grows in the Middle East and North Africa. Its potential health benefits have sparked interest in modern medicine as well.
Research indicates that the oil is high in antioxidants, namely thymoquinone, that can fight off free radicals. Free radicals can harm cells, leading to inflammation and diseases like cancer. By counteracting free radicals, the body can maintain its natural defense mechanisms.
Due to its anti-inflammatory properties, nigella sativa oil may also help relieve symptoms of chronic conditions such as rheumatoid arthritis, diabetes, and asthma. It has many active compounds that function as natural anti-inflammatories, making it a good alternative to traditional medication.
Itching and other skin conditions like eczema and psoriasis may also improve with the use of black seed oil. A 2013 study found that nigella sativa oil reduced inflammation and improved the healing of skin wounds in rats. Although more research is needed, it shows its potential in the fight against skin conditions.
Nigella sativa oil also has antibacterial and antifungal properties. One study found that it effectively fought against strains of bacteria such as E.coli and Staphylococcus aureus, and fungi like Candida albicans. Its use might, therefore, help strengthen the immune system by protecting against harmful pathogens.
In addition to its potential health benefits, nigella sativa oil may improve hair and skin health. One study found that it improved hair thickness and hair density in people with hair loss. It is also a common ingredient used in skincare products due to its anti-inflammatory and antimicrobial properties.
When it comes to taking nigella sativa oil, it's essential to note that it is not a miracle cure-all. While research shows its potential benefits, more studies are needed to determine its safety and efficacy. It's always best to speak to a healthcare provider before starting any new supplements, especially if you're taking medication or have an underlying medical condition.
It's also important to purchase nigella sativa oil from reputable vendors to ensure you're getting a high-quality product. To use it topically, it's best to mix it with a carrier oil like coconut or olive oil. When consuming it orally, the recommended dosage is one teaspoon per day.
Black seed oil properties are gaining recognition due to its potential health benefits. From fighting free radicals to improving skin and hair health, this oil is an excellent addition to your health regimen. While promising, further research is needed. As with any supplement, it's crucial to speak with a healthcare provider before starting nigella sativa oil to determine if it's the right choice for you.