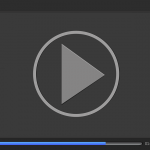 Google predicts that 75% of the total internet traffic is driven by video content. Therefore, quality video production is an integral part of running a marketing campaign online. Viewers generally don't like to watch something that is long, especially an advert, irrespective of how engaging it is. In fact, your videos should run for 30 seconds or there abouts, and within this time, the viewer should be convinced. Often, the viewer will judge your website video production on content and presentation.
To make sure that the two are high quality, here are the top tips that any top video production company will recommend to you:
1. Write Your Plan
Professionalism starts here. You need to write a simple script about the story that you want to share with the viewers. This will help in the performance and during the editing phase.
2. Go for Originality
Inasmuch as it's cheaper to twist someone's ideas and make them yours, this will not guarantee you significant views. So, try to come up with content that sets your brand apart from the rest.
3. Shoot Close-Ups
When shooting videos for a website, you only have small frames that you have to capitalize. It's generally not advisable to take so many wide footages. Instead, you should shoot close-ups since they are clearer.
4. 3-Point Lighting
You don't want your videos to look overexposed or to show unwanted shades. Thus, it's crucial to adjust the lighting before taking the shots. Preferably, go for 3-point lighting so that you can view the object from all angles.
5. Stabilize your Videos
You can't guarantee smooth videos by holding your camera in your hands when shooting. Besides, you can't predict that there won't be any source of vibration in the outdoors. The vibrations may make the footages to look shaky. You need a mounting accessory like a tripod or a gimbal to stabilize your footages.
6. Align video flow with your target audience emotional response
Structure, tone, and placement of your video have a major impact on the effectiveness and emotional influence on your audience. Strive to tell a story that would be compelling to your audience—a story that will build tension and drama.
7. Optimize the Videos
Lastly, your website video production company can only be considered a success if your shots are optimized to suit your site. You need to include captions to enable the viewers to watch the videos even when there is no sound.
It's possible to produce quality videos that promote your content and one that drive views. But, it all starts with using the above tips. When your viewers like what you post, you can easily turn them into customers.